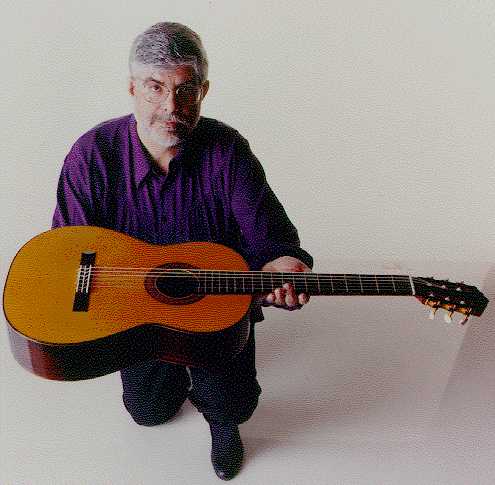 Professor Ricardo Iznaola,

recipient of the 1999 University Lecturer Award.

On April 6, 2000, Prof. Iznaola

delivered the University Lecture,

which included the first performance

of his new guitar concerto, Tiempo Muerto.

The complete text of Mr. Iznaola's lecture

(Tiempo Muerto: Nostalgia and the

Aesthetics of Nationalism)

may be read by clicking here
WELCOME!!
As Director of the Conservatory Program and Chair of the Guitar and Harp Department at DU's Lamont School of Music, I welcome you to this Home Page.
How to find me:
Ricardo Iznaola

Lamont School of Music,
Newman Center for the Performing Arts

2344 E. Iliff Ave. Suite 300

Denver, CO 80208

U.S.A.
Some useful links:
© 2000 Ricardo Iznaola, University of Denver. All rights reserved