Welcome to
ASTRONOMICAL METHODS
course notes!
*Phys 2061: Telescopes and Instruments
*Phys 2062: Astronomy with Digital Cameras
*Phys 2063: Observing Intensive [Mt.Evans, summer]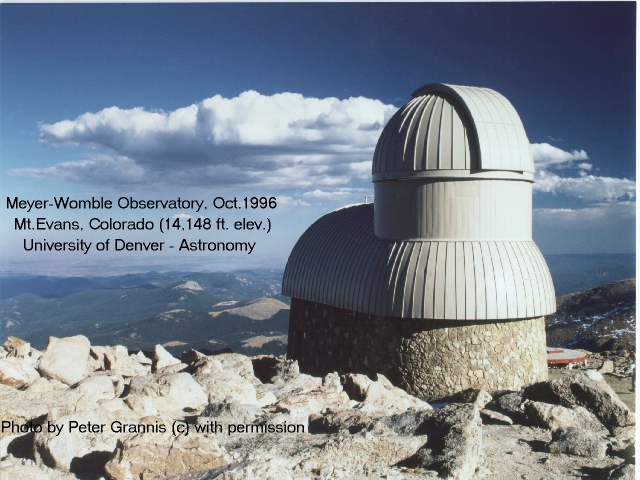 Student Astronomy Lab. . . . . . Mt.Evans Observatory
OBSERVING PROJECTS
CURRENT OBSERVING LISTS
PROJECT FORMAT/EXPECTATIONS
Access to internet telescopes
Next scheduled/planned offerings: [winter/spring quarters & summers] 2 quarter seq. and summer short courses at Mt.Evans Obs..
---
Goals of this course include developing facility and experience with telescopes, computers, methods, catalogs, libraries, instruments (CCD cameras in particular) and assorted contents of the universe; use of the *NEW* Student Astronomy Lab telescope for variable star monitoring, plus use of the 20 inch Alvan Clark refractor for measurments, observing and public instruction. Lots of reading, a series of homework based on problem sets in the textbook, observing projects. This course prepares students for summer research projects at all Student and Mt.Evans Observatories. More details to follow soon... Classes and Indep Study avail. in summer term (@Mt.Evans).
---
Contact Prof. Stencel with questions.
Visit the DU Observatories: Chamberlin and Mt.Evans.
---
Roboscope images: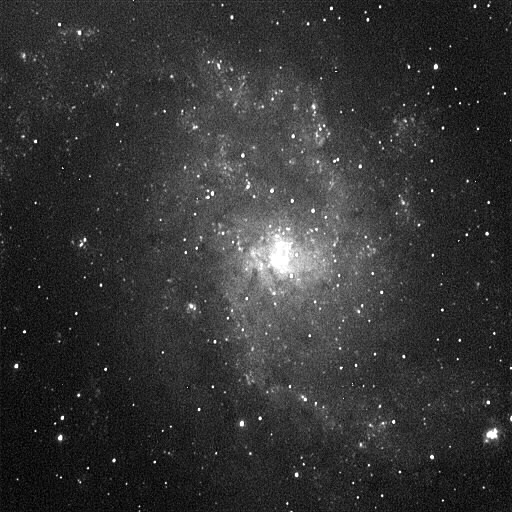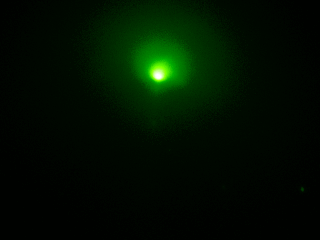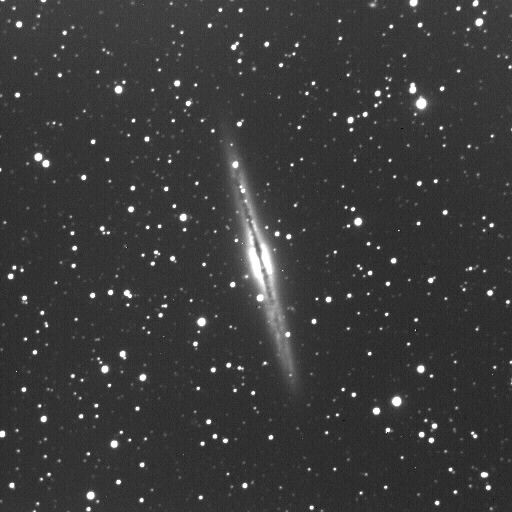 <!img src = "m104c90s.gif" height=150 width=150> <!img src = "m3c90s.gif" height=150 width=150>
---
Astronomy project Expectations
---
Current (recent) student websites:
Rachel's Results
---
Some prior projects:
<!a href="http://www.du.edu/~hharland" Heather, Interacting Galaxies /a>

Matt, Comets and Supernovae Therese, Variable Stars

<!a href="http://www.du.edu/~jcarrica" Justin, New Pix /a>

<!a href="http://www.du.edu/~jljackso" Jessica, Star Clusters /a>

<!a href="http://www.du.edu/~emedina" Erika, Double Stars /a>

<!a href="http://www.du.edu/~jroush/phys2060.html" Jared, Galaxies

<!a href="http://www.du.edu/~eponce" Eduardo, Lunar mosaics p> <!a href="http://www.du.edu/~rpaulk" Reggie, Lunar Domes /a>
---
Do you need astronomy info? Try This!
DU ASTRONOMY HOMEPAGE
Contact Prof. Stencel
Keywords: telescopes, astronomy, astrophysics, CCD, observatory, spectroscopy, polarimetry, optical, infrared...