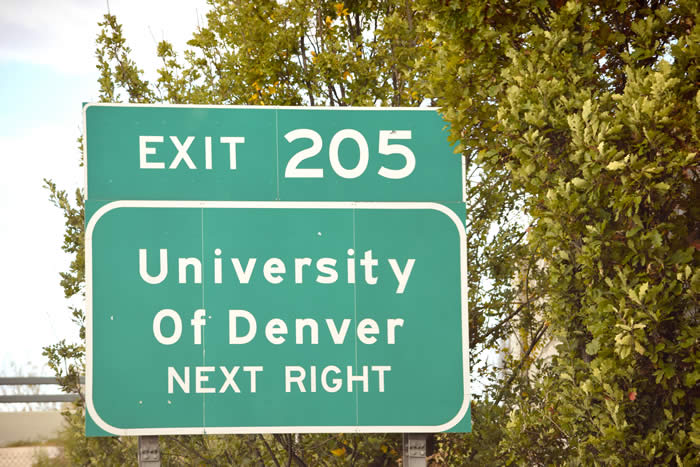 E. Eric Boschmann (Ph.D., Ohio State University, 2008), is an Associate Professor in the Department of Geography and the Environment, at the University of Denver. Current CV.
Research Interests
The intersections of urban, economic, and urban transportation geographies

Job accessibility and aging and mobility in metropolitan areas

Social dimensions of urban sustainability

Mixed-methods research, including: statistics, GIS, sketch-mapping, qualitative data collection and analysis

Denver, Colorado and urban place
Potential Graduate Students: I am specifically interested in graduate students who wish to focus their research work in the following topical areas: aging and mobility (older adults), job/employment accessibility, or travel behaviors in sustainable mobility. Please feel free to contact me in advance of graduate application deadlines.
Courses Taught
FSEM 1111: Geographies of Metropolitan Denver

(Syllabus)

GEOG 1410: People Places and Landscapes: Introduction to Human Geography

(Syllabus) formerly SOCS 1410: Foundations in Geography
GEOG 2000: Geographic Statistics (Syllabus)
GEOG 2410: Economic Geography (Syllabus)
GEOG 3400: Urban Landscapes (Syllabus)
GEOG 3410: Urban Applications of GIS(Syllabus)
GEOG 3425: Urban Sustainability (Syllabus)
GEOG 3940: Urban Geography Seminar:
"Global perspectives on urban social justice and comparative urbanism" (Spring 2013; Syllabus)
"Exploring the intersections of cities and urbanization, global climate change, and social inequalities" (Spring 2015)

Interterm: Urban Geographies of New York City (Syllabus)
GEOG 200: World Regional Geography (at Ohio State Univ.)
Are you interested in becoming a geography major? Do you ever wonder 'what career can I get with a geography degree?' Here is a collection of helpful and informative videos.
Publications
Michael A. Niedzielski, Morton O'Kelly ,and E. Eric Boschmann. 2015. Synthesizing spatial interaction data for social science research: Validation and an investigation of spatial mismatch in Wichita, Kansas. Computers, Environment and Urban Systems 54:204-218.
E. Eric Boschmann and Emily Cubbon. 2014. Sketch maps and qualitative GIS: Using cartographies of individual spatial narratives in geographic research. The Professional Geographer 66(2): 236-248.
E. Eric Boschmann and Sylvia A. Brady. 2013. Travel behaviors, sustainable mobility, and transit-oriented developments: A travel counts analysis of older adults in the Denver, Colorado, metropolitan area. Journal of Transport Geography 33:1-11.
E. Eric Boschmann and Jessica N. Gabriel. 2013. Urban Sustainability and the LEED rating system: Case studies on the role of regional characteristics and adaptive reuse in green building in Denver and Boulder, Colorado. Geographical Journal 179(3):221-233.
E. Eric Boschmann. 2011. Job access, location decision, and the working poor: A qualitative study in the Columbus, Ohio metropolitan area. Geoforum 42(6):671-682.

E. Eric Boschmann and Mei-Po Kwan. 2010. Metropolitan area job accessibility and the working poor: Exploring local spatial variations of geographic context. Urban Geography 31(4): 498-522.

E. Eric Boschmann and Mei-Po Kwan. 2008. Towards socially sustainable urban transportation: Progress and potentials. International Journal of Sustainable Transportation 2(3): 138-157.
Metropolitan Denver. Book manuscript in preparation, with Andrew Goetz.

Contact Information: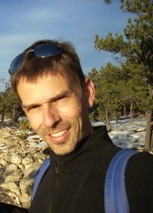 University of Denver
Department of Geography and the Environment
2050 E. Iliff Ave.
Denver, CO 80208-0710
tel. 3 zero 3.871.4387
e-mail. eric.boschmann (at) du.edu
Various links:
The MSGIS capstone project of Ryan Keeney (Interactive Map: Denver's Streetcar Legacy) was profiled on several local media sites:
Faculty and students in geography department study transit-oriented development, DU Magazine, March 2016.
What's More Important to Non-Car Commuters: Living or Working Near Transit? by Eric Jaffe, CityLab.com, Sept. 16, 2015
Latin America sabbatical images, 2014.
Students in GEOG 3410 created a storymap about Denver's Globeville neighborhood, and the impacts on highway development, Spring 2012.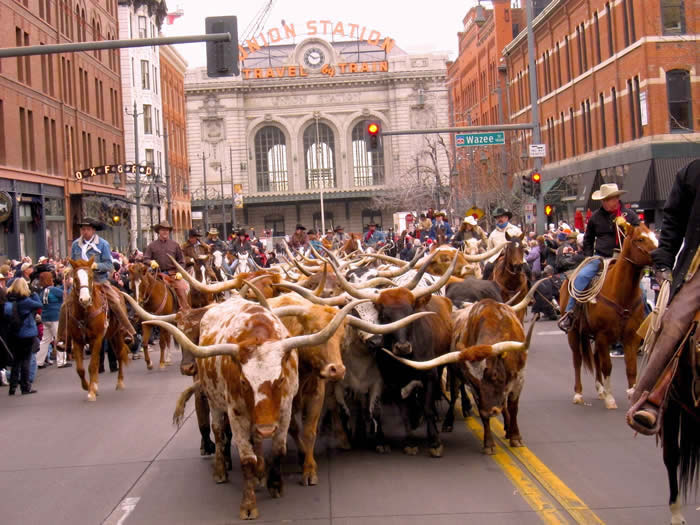 National Western Stock Show opening Parade, downtown Denver. (Photo: E. Eric Boschmann)