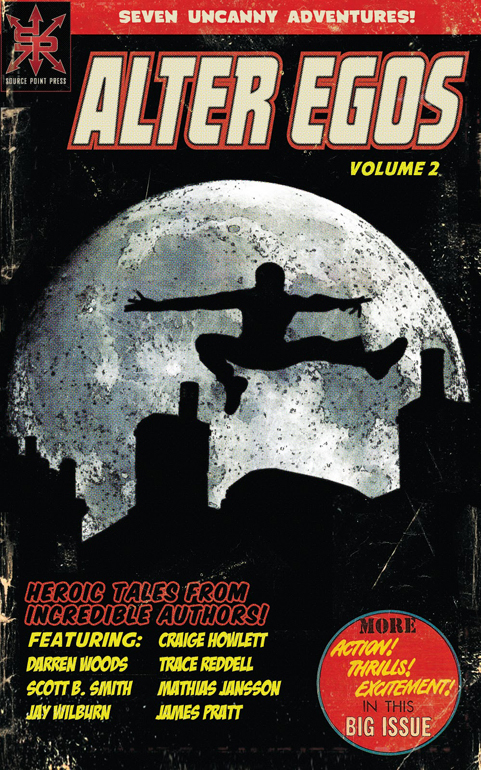 ALTER EGOS, Vol. II (Source Point Press, March 2014)
includes my pulp thriller, "The Hindenberg Incident: A Medicine Man Adventure." Shamanic superheroics in the alternate Manhattan of a very different 1937 .... Urban aerial combat! Bolshevik plots and Nazi terrors! Weaponized theremins and other weird inventions!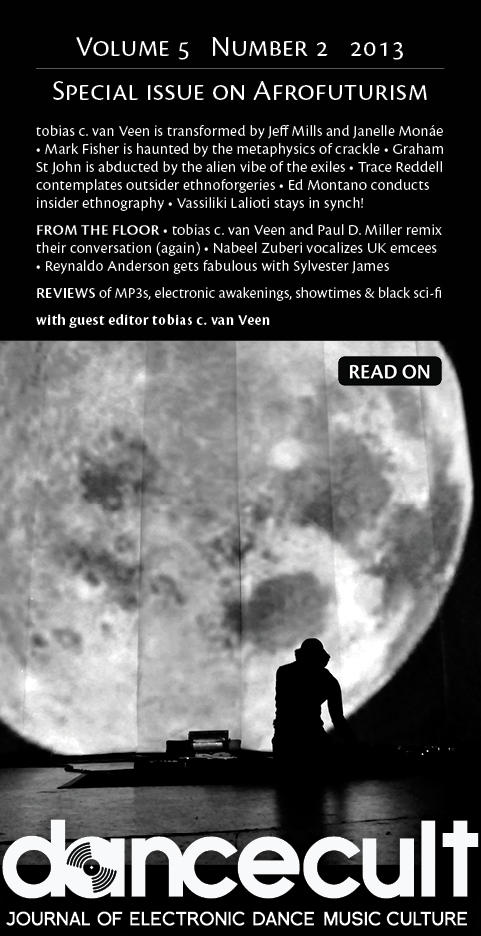 Dancecult: Journal of Electronic Dance Music Culture
ISSUE 5(2): SPECIAL ISSUE ON AFROFUTURISM
Guest edited by tobias c. van Veen
:: feat. Mark Fisher, Trace Reddell, Graham St John, Nabeel Zuberi,
Reynaldo Anderson, DJ Spooky, Ytasha L. Womack ::
The Technicians of Space blog is in temporary cryogenic stasis in anticipation of reawakening to support the publication of my book, Sonic Science Fiction (forthcoming from U of Minnesota Press).