BLOrk
Live Visual Performance in support of Boulder Laptop Orchestra + jazz ensemble performing selections from Sun Ra (2014) and the electronic jazz-rock fusion of Miles Davis (2011), ATLAS Black Box Theater, CU-Boulder.
Boulder Laptop Orchestra plays Sun Ra (March 1, 2014)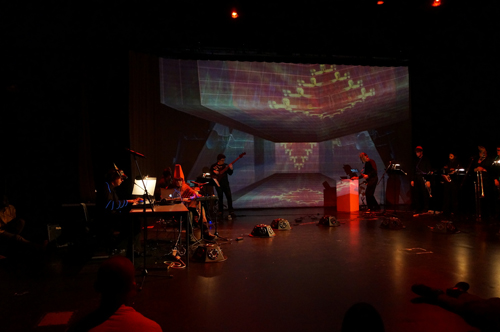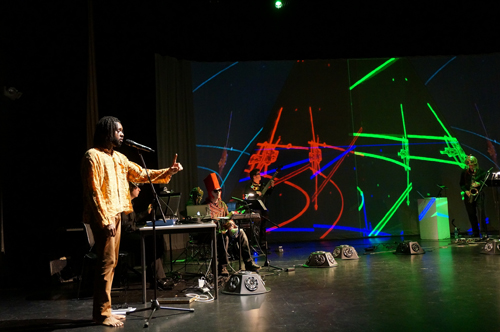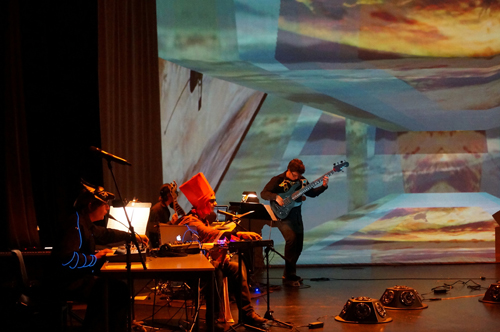 photos: Ira G. Liss
Boulder Laptop Orchestra plays Electric Miles Davis (February 25-26, 2011)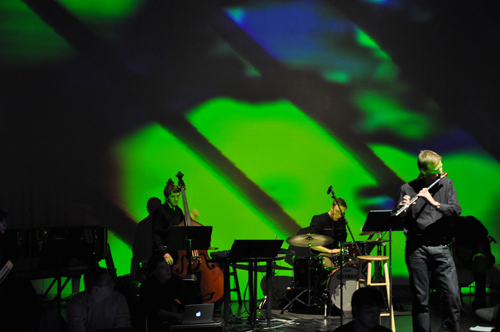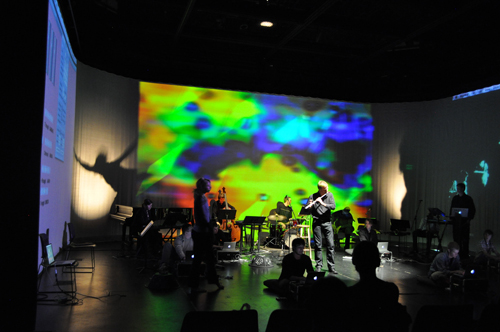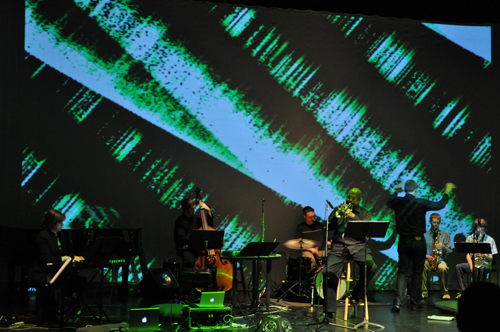 FullDome Festival 2010
international fulldome celebration
4-8 May 2010, Zeiss-Planetarium Jena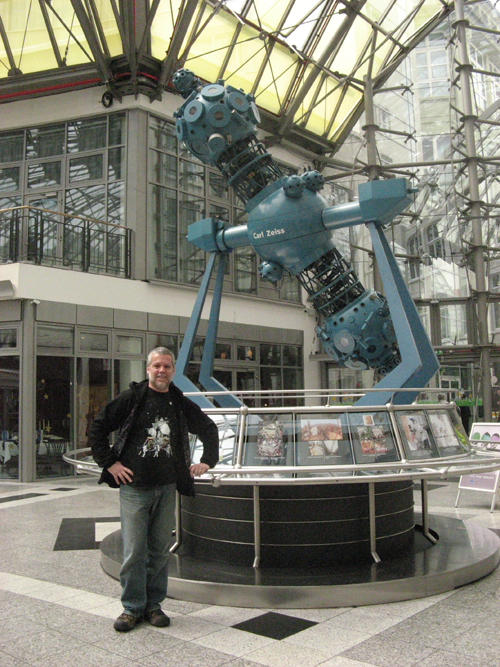 Zeiss machine at the Goethe Gallerie, Jena, Germany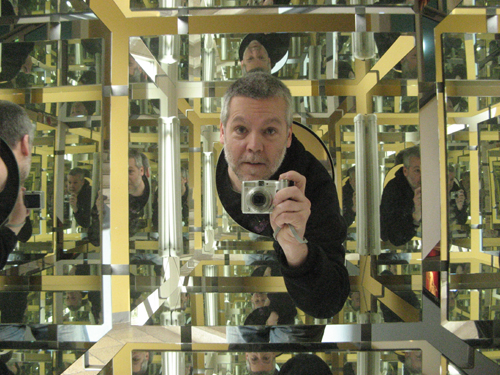 The Optische Museum, Jena, Germany
Sonic Acts XIII: The Poetics of Space
spatial explorations in art, science, music and technology
25-28 February 2010, Amsterdam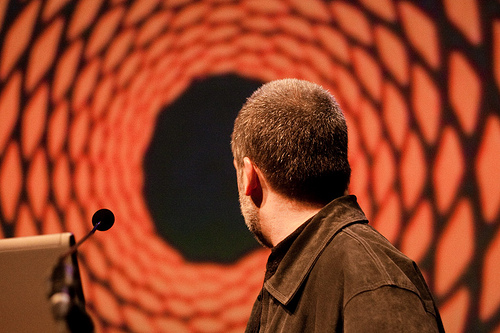 Cyborg Ritual and Sentic Technology in the Vortex Concerts
I presented the Vortex Concerts of Henry Jacobs and Jordan Belson, which took place at San Francisco's Morrison Planetarium between 1957 and 1959, as extensions of astronautic research and cybernetic space sciences. While considering the audiovisual content and new performance interfaces used by these artists, I am most interested in how this space age 'theater of the future' plays out a cosmological agenda. The unique spatial structure of the planetarium dome represents the near atmosphere and distant outer space, but it also mimics the observatory and even the cramped interiors of spacecraft. Through this vehicular mechanism, the Vortex Concerts promote a new understanding of the nexus of mind, mood, and body as these are integrated into highly technical cybernetic systems by means of bio-engineering and pharmaceutical regimes. These performances facilitate the emotional life and imaginative health of the cyborg-astronaut through ritual use of sense-altering technologies.