The Sound of Things to Come: An Audible History of the Science Fiction Film (University of Minnesota Press, Fall 2018).
"The Hindenburg Incident: A Medicine Man Adventure." Alter Egos, Vol. 2. Source Point Press, March 2014.
"Ethnoforgery and Outsider Afrofuturism." Dancecult: Journal of Electronic Dance Music Culture (Special Issue on Afrofuturism Guest Edited by tobias c. van Veen), Issue 5(2), November 2013.
"Cyborg Ritual and Sentic Technology in the Vortex Concerts." Sonic Acts XIII – The Poetics of Space: Spatial Explorations in Art, Science, Music & Technology. Edited by Arie Altena & Sonic Acts (Amsterdam : Sonic Acts Press, Paradiso, 2010): 125-36.
"The Social Pulse of Telharmonics: Functions of Networked Sound and Interactive Webcasting." Cybersounds: Essays on Virtual Music Culture. Ed. by Michael Ayers (Peter Lang Publishing 2006): 209-38.
"Mediating (through) Imagination: Web-based Sound Art." Leonardo Electronic Almanac, Volume 12, No. 1. January 2004.
"Laptopia: The Spatial Poetics of Networked Laptop Performance." Contemporary Music Review, Volume 22, Part 4, 2003: 11-22.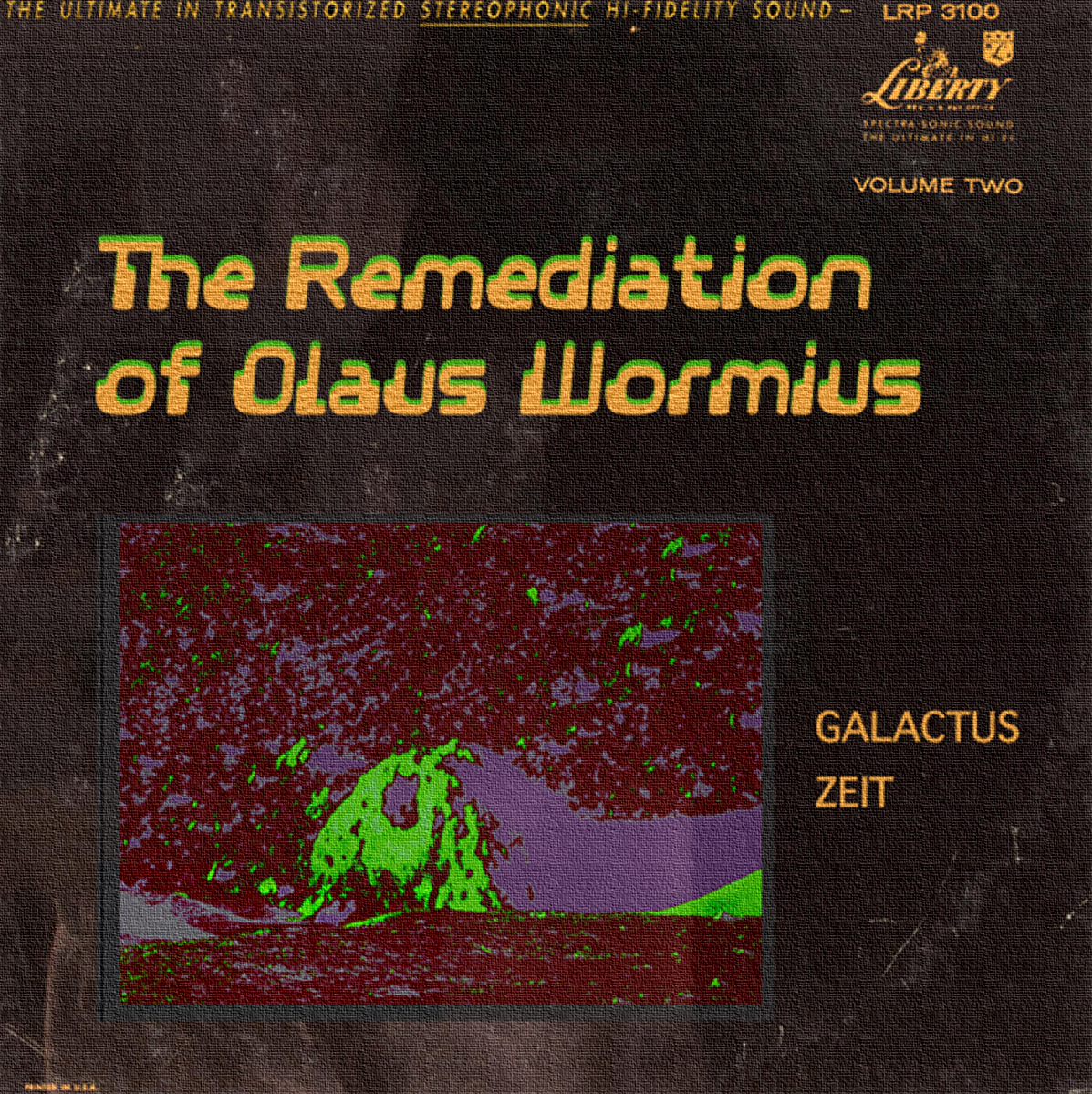 The Remediation of Olaus Wormius
Lovecraftian lunar horror in a live audiovisual performance for laptop, spoken word, and synthesizer. Premiere performance at Counterpath, Denver, CO, on October 27, 2017.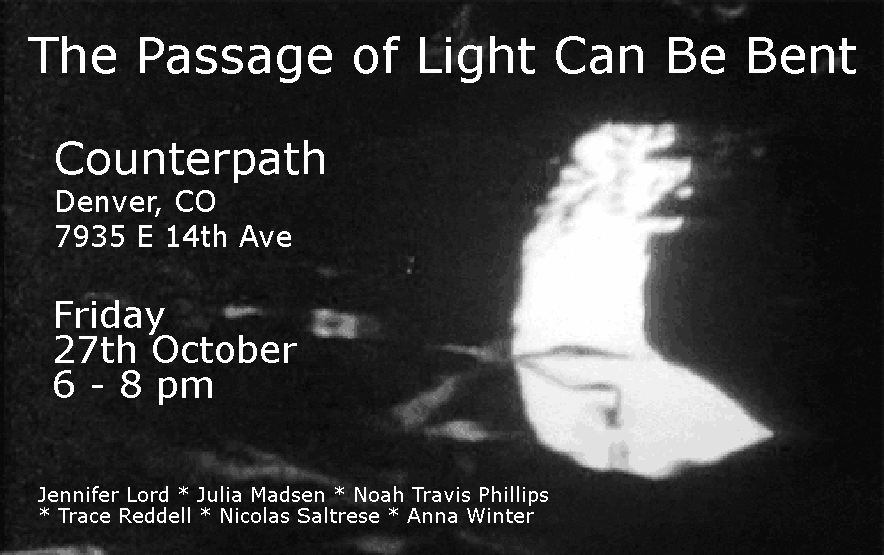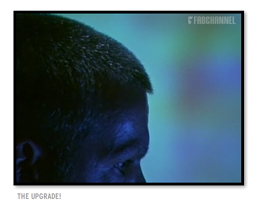 "Brink of Disaster!" + Q&A from Upgrade! Amsterdam
Complete coverage of the Upgrade! event held on June 14, 2006, at Melkweg. Hosted by Lucas Evers and Nat Muller. Live media stream and documentation produced by Fabchannel. "Disaster!" begins around 50 min. and is followed by Q&A session.
The "It's a Psych-Out!" music video blog was included in the "iDEAs 06: Works in Progress" exhibition coinciding with the 4th Annual Conference of the International Digital Media and Arts Association, San Diego, CA, November 9-11, 2006.
"Beginning of the Voyage" (the second episode of "It's a Psych-Out!") screened as part of the Expanded Cinema for the Digital Age exhibit at the College Art Association 94th Annual Conference, Boston, MA, February 23, 2006.


Society of the Spectacle
(A Digital Remix)
February 2004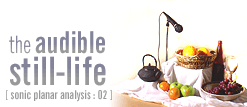 "30 02 2003" (photograph with field recording)
The Audible Still-Life, October 2003


"Machinery for Dreaming," The Palimpsest Project,
Version 1, September 2002
Galactus Zeit, "Cleaning le Corbusier's Alley"
City of the Future, July 2003

The pHarmanaut, "Butterflutt."
bufferFuct, March 2002

Galactus Zeit, "Happy Mille"
The pHarmanaut, "Coagulated Nuggets"
The McDonna Project, February 2002

Galactus Zeit,"New Leviathan Wormhole"
Parasites Rework Project, January 2002


Analog Kosmische Musik
The Communications of Tomorrow
February 2002

"a land-mark of cyberactive criticism."
-- Joseph Tabbi, editor Electronic Book Review
"LITMIXER: The Literary Remediator." Electronic Book Review, No. 12. 2001.

A:D:A:P:T brings visiting scholars and artists to interact with DU undergraduates, graduates, and faculty through lecture, special seminar sessions, workshops & demos, performances, and more.
Sonic Contents (editor)
music/sound/noise v.2
December 2006
Electronic Book Review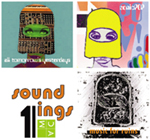 Soundings1: music from visualsoundings 2002-2003
A:D:A:P:T:CD:01 2003, distributed online by obliq
visualsoundingsshows that I curated for Denver's Museum of Contemporary Art. It showcases a diverse range of material from glitchy micro-textures and ambient techno to electrofunk, pseudo-britpop, and choral ensemble work