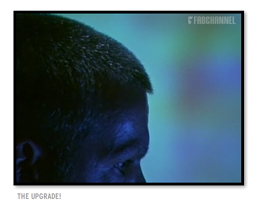 "Brink of Disaster!" + Q&A from Upgrade! Amsterdam
Complete coverage of the Upgrade! event held on June 14, 2006, at Melkweg. Hosted by Lucas Evers and Nat Muller. Live media stream and documentation produced by Fabchannel. "Disaster!" begins around 50 min. and is followed by Q&A session.
The "It's a Psych-Out!" music video blog was included in the "iDEAs 06: Works in Progress" exhibition coinciding with the 4th Annual Conference of the International Digital Media and Arts Association, San Diego, CA, November 9-11, 2006.
"Beginning of the Voyage" (the second episode of "It's a Psych-Out!") screened as part of the Expanded Cinema for the Digital Age exhibit at the College Art Association 94th Annual Conference, Boston, MA, February 23, 2006.


Society of the Spectacle
(A Digital Remix)
February 2004
"SOS" solo exhibit at the Boulder Museum of Contemporary Art, Boulder, CO, November 3, 2006-January 27 2007.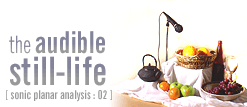 "30 02 2003" (photograph with field recording)
The Audible Still-Life, October 2003